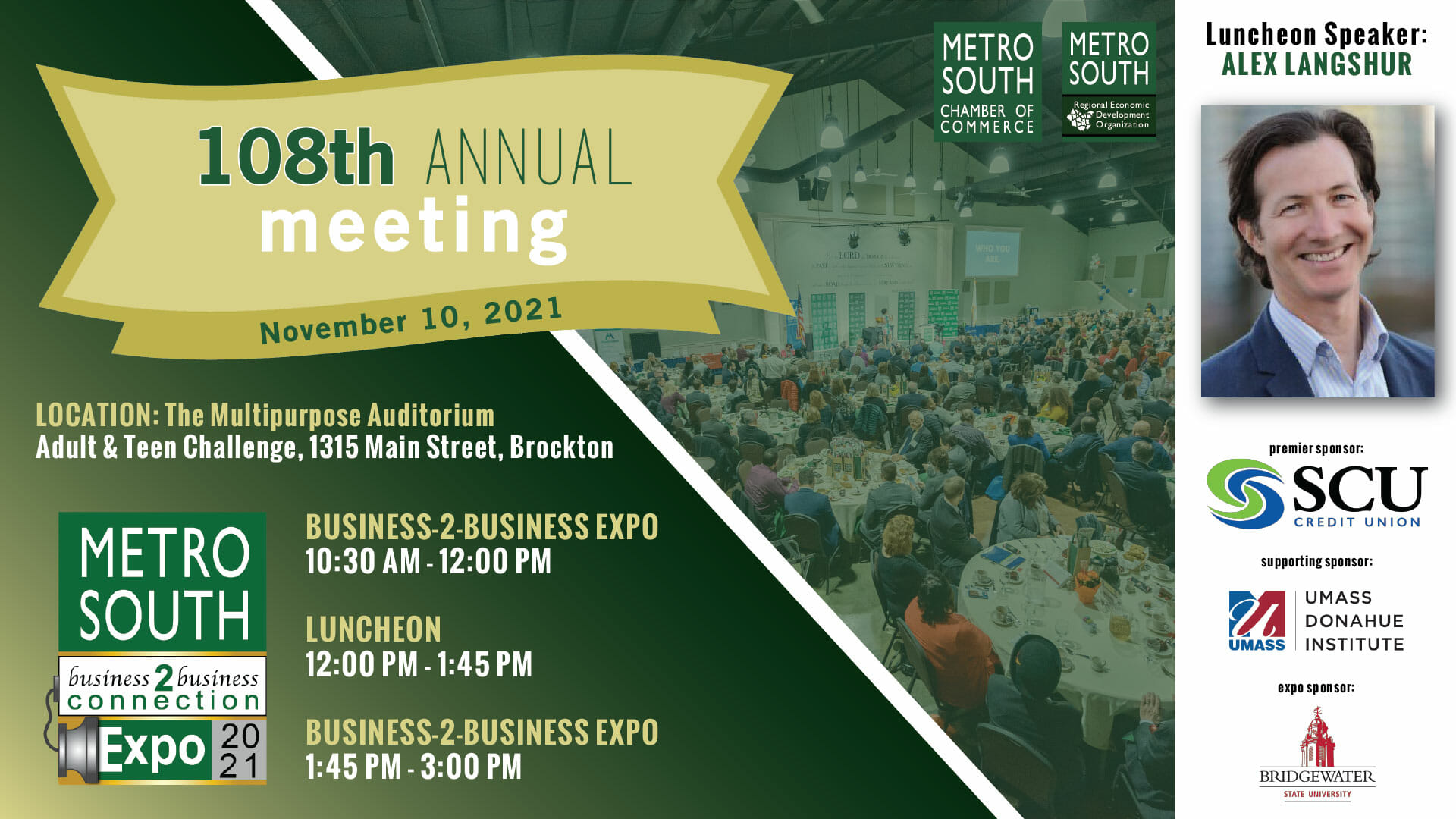 November 10 2021,
10:30 am -

3:00 pm
BRING YOUR TEAM – BE INSPIRED!
Join us on Wednesday, November 10th at the Adult & Teen Challenge Center, located at 1315 Main Street in Brockton, for the 108th Annual Meeting and B2B Expo. The Expo is free to walk the floor, 10:30 AM – 12:00 PM & 1:45 PM – 3:00 PM. The luncheon takes place from 12:00 PM – 1:45 PM. Registration is required. A live virtual option will be available via Zoom if necessary as determined by Governor and Health Officials, with an option to donate meals to local health facilities.
Meet other business people & community leaders by attending the Annual Meeting to celebrate businesses working together for the future of the Metro South Region. The Annual Meeting will feature Alex Langshur, EVP, Global Google Technology Practice Lead, as well as networking, awards, and raffles. Attendees will receive a special giveaway.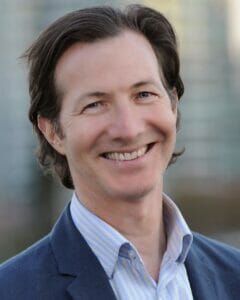 Formerly the founder and co-CEO of Cardinal Path, a Merkle company, Alex now leads dentsu's global Google Practice where he brings together the Google Marketing Platform and Google Cloud Platform leadership and capabilities from across all markets. He is focused on delivering a globally consistent, integrated, and world-class suite of Google services to clients to generate market awareness around the full power and capabilities of Google's martech stack. Since joining the denstu/Merkle family in 2016, Alex has helped lead dentsu to its #1 position as the world's largest reseller of Google Analytics 360.
A successful entrepreneur, CEO, and committed lifelong learner, Alex has been deeply involved in promoting consent-based and data-driven marketing, leveraging advanced analytics to create deeper customer relationships that lead to lasting brand value. A major proponent of building a strong culture and servant leadership, Alex is deeply focused on building a modern-day consulting service that is obsessed with creating client value and driving sustainable client growth.
Alex is past-President and Director Emeritus of the Digital Analytics Association, has taught digital marketing and data analytics for the University of British Columbia, and has been retained by Google to deliver training and coaching on agency management in the Americas, Europe, and APAC. He is a graduate of McGill University and holds an M.Sc. in Earth Sciences from the University of Ottawa. He lives in Boston with his wife, two sons, and golden retriever.
The cost to attend is $100/members and $135/non-members. Tables of 10 are available for $1000. Expo booths are available for $499/members and $599/non-members. For more information, contact Cathryn Schofield or call (508) 586-0500 ext. 231.
Registration is required, sign up now!
Sponsors & Partners: