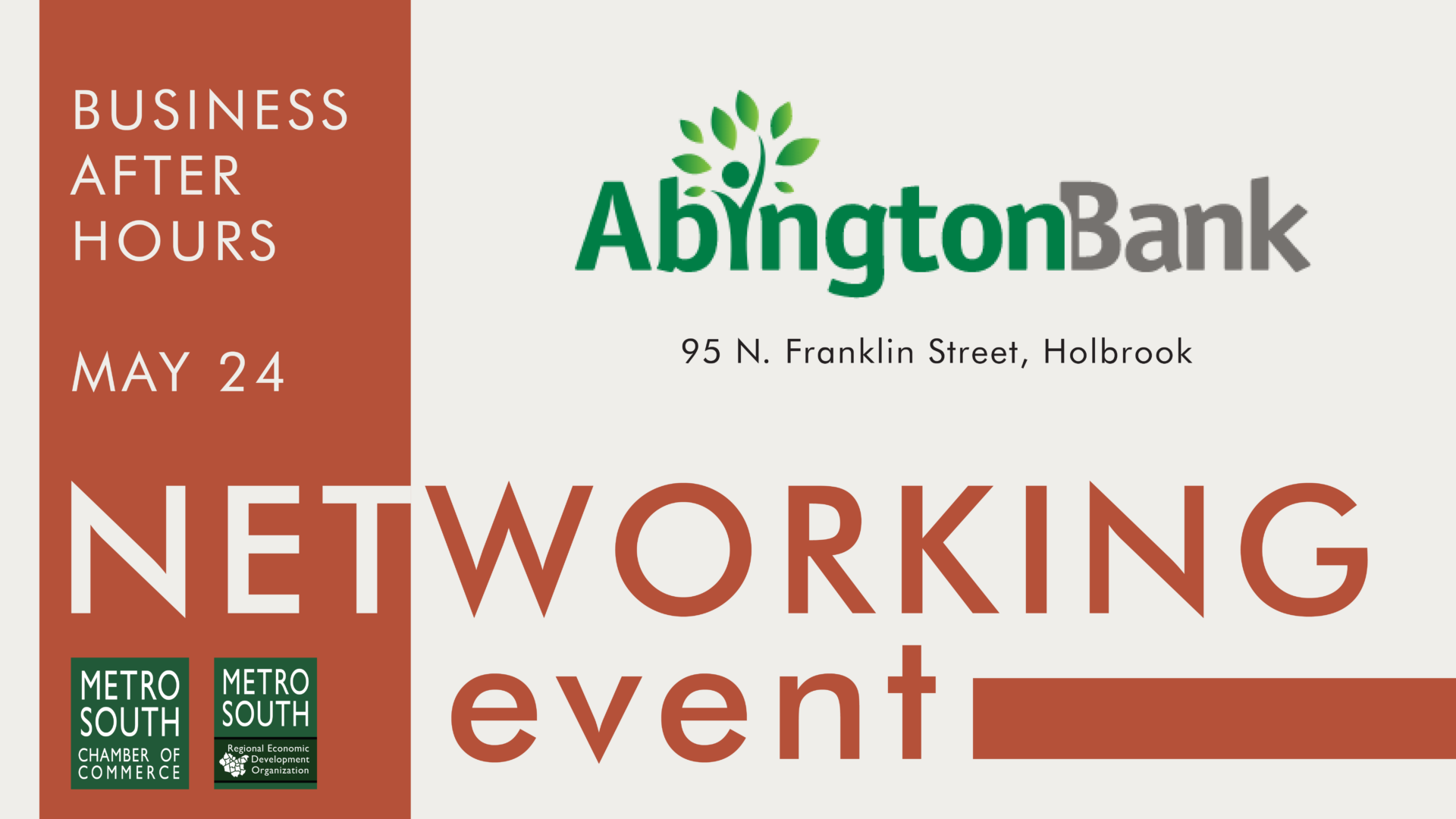 May 24, 2023
5:00 pm -

7:30 pm
Please join the Metro South Chamber of Commerce for a Business After Hours Open House networking event at Abington Bank on Wednesday, May 24, 2023 from 5:00 – 7:30PM. It feels like spring has finally sprung so don't miss this great business-building opportunity. Enjoy delicious food and beverages while connecting with potential customers, existing chamber members and friends in the Metro South community. Tickets to this event are complimentary, but please RSVP in advance.
Questions? Contact Cathryn Schofield or call (508) 586-0500 x 231 for assistance.
About our host and sponsor: As a local community bank, we're on a mission to deliver individualized financial support that ensures you can build a successful future. One that harnesses your financial power. Fulfills your hopes, dreams, and aspirations. And lets you live life to its fullest. We're here to help you unlock your potential. That's more than just a tagline. "Unlock Your Potential" is our commitment to making a meaningful difference in your life—to helping you through the most important financial decisions you face with confidence and assurance, and to unlocking the power of your own financial potential for yourself, your family, and your business.
We believe wholeheartedly in the power of potential, and we're excited about the future and how we can partner with you in so many ways:
· Customized financial solutions that create a successful tomorrow
· Smart banking technology that makes banking convenient and accessible—where you are and how you live
· A customer-first experience delivered by employees with passion, know-how, and a sincere interest in your financial well-being
· Deep local roots and a commitment to helping our neighbors and lending a hand in the community