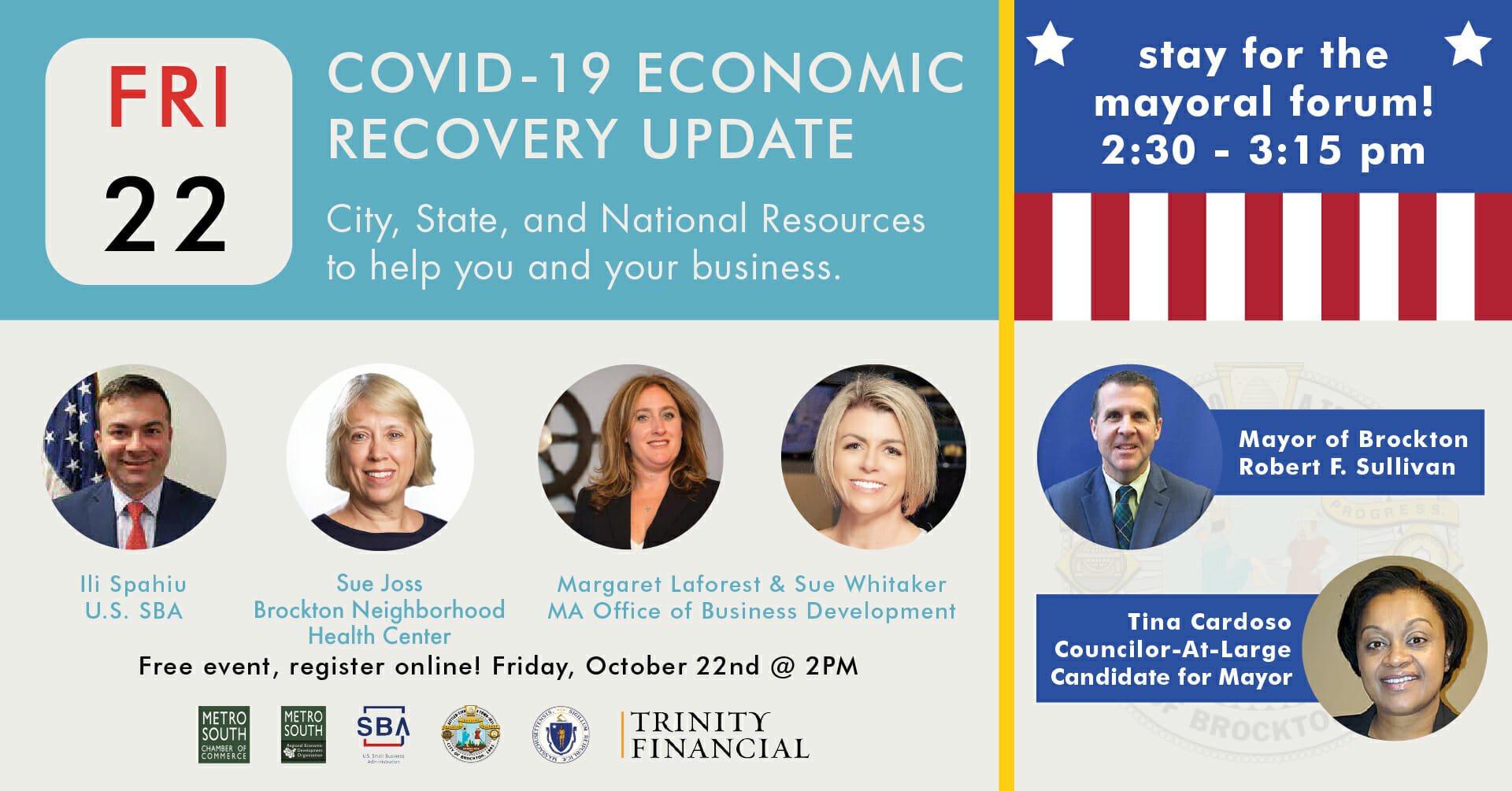 October 22 2021,
2:00 pm -

3:15 pm
Please join us on Friday, October 22nd for a  COVID-19 Economic Recovery Update sponsored by Trinity Development & Management (2-2:30pm), followed by a Mayoral Forum (2:30-3:15pm). This virtual event features exciting guest speakers including Sue Joss, Brockton Neighborhood Health Center, representatives from the Massachusetts Office of Business Development (MOBD), and the U.S. Small Business Administration (SBA). Topics include city, state, and national resources to help you, your business, and your community respond to COVID-19. Zoom into this special forum to raise awareness and have your questions answered.
Stay on for the Mayoral Forum with incumbent Mayor of Brockton, Robert F. Sullivan, and Councilor-At-Large and Mayoral Candidate, Tina Cardoso.
Registration is required, click here to sign up
Questions? Contact Cathryn Schofield or call (508) 586-0500 x 231 for assistance.
Sponsors & Partners: