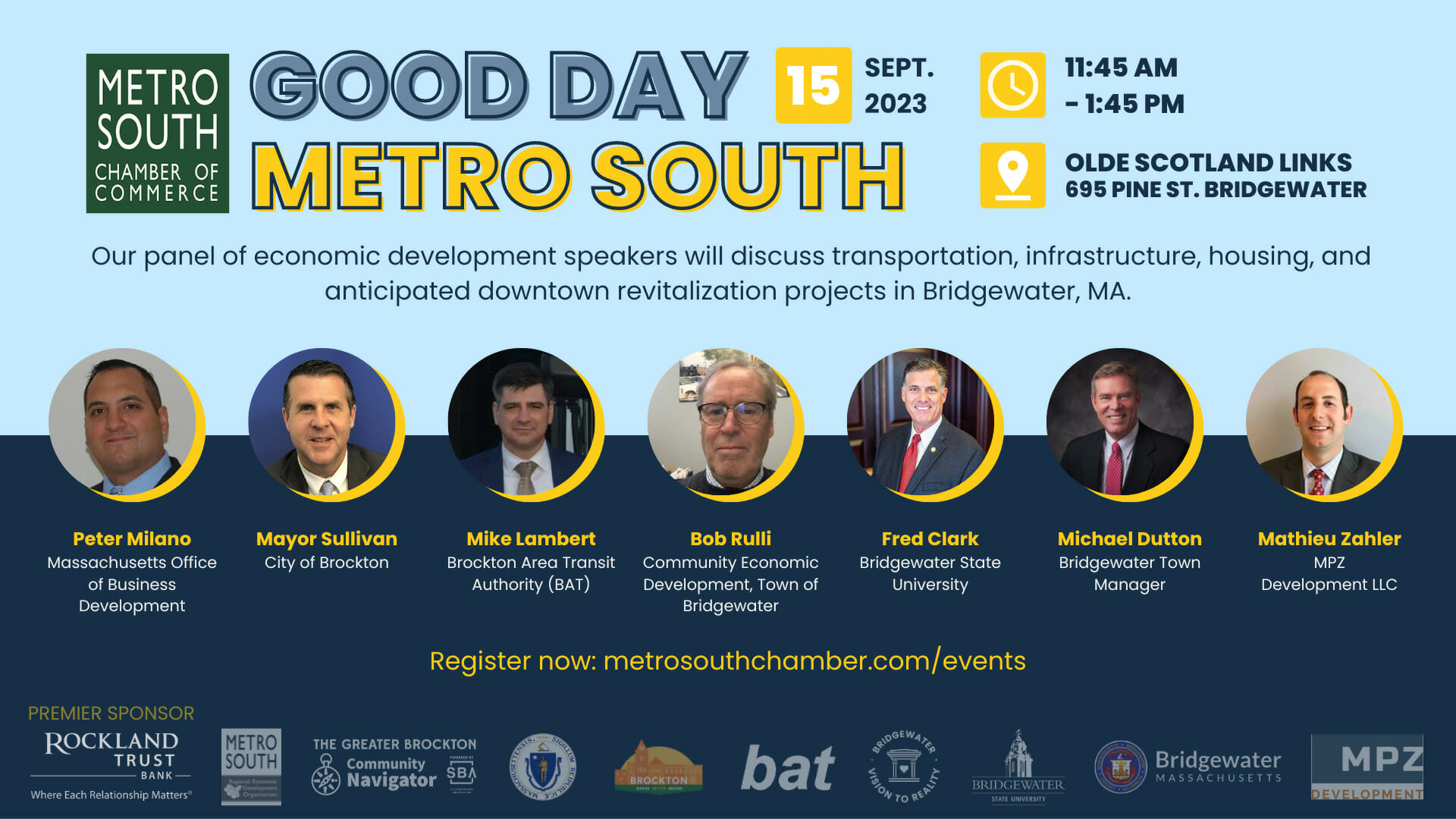 September 15, 2023
11:45 am -

1:45 pm
This event is sold out! Registration confirmation is required, please be sure you are registered. – Thank you
---
Join us for a special edition of Good Day Metro South: Bridgewater Day to be held on Friday, September 15th at Olde Scotland Links, 695 Pine Street in Bridgewater from 11:45AM – 1:45 PM! This event is sponsored by Rockland Trust.
Our panel of economic development speakers will discuss transportation, infrastructure, housing, and anticipated downtown revitalization projects in Bridgewater, MA. "Bridgewater Vision to Reality"'s goals are to preserve the historic character while revitalizing the underutilized downtown properties, with an aim to increase and improve connectivity between downtown and surrounding areas through transit-oriented housing and providing business support to existing and new businesses.
The panel will be moderated by Fred Clark, Bridgewater State University president, and feature Peter Milano, Director of Strategy & Business Development at Massachusetts Office of Business Development (MOBD); Mayor of Brockton, Bob Sullivan; Mike Lambert, Administrator, Brockton Area Transit Authority (BAT); Michael Dutton, Bridgewater Town Manager; and Mathieu Zahler, MPZ Development LLC. Bob Rulli, Community & Economic Development Director for the Town of Bridgewater will also present.
Learn more about the project at bridgewatermavisiontoreality.com
For more information, contact Cathryn Schofield or call (508) 586-0500 ext. 231.
ABOUT THE SPEAKERS: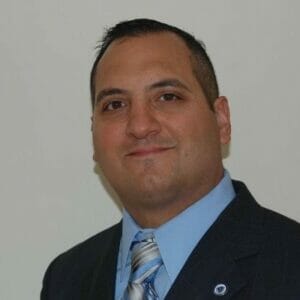 Peter Milano has worked in economic development for the Commonwealth of Massachusetts for more than 20 years. Nineteen of those years have been spent working for the Massachusetts Office of Business Development, where he works with a range of companies, from start up to Fortune 50. The other year was spent recruiting foreign direct investment into Massachusetts for the Massachusetts Office of International Trade & Investment. Starting in 1999 as a Project Manager in the Northeast Region, Peter has worked all over the Commonwealth, applying the state's economic development programs to specific companies looking to site and grow in the Commonwealth of Massachusetts.
Currently Peter serves as the Senior Director, Business Development for the Massachusetts Office of Business Development, managing all regional staff with regards to the state's Economic Development programs and interactions with municipalities.
Prior to joining the Mass Office of Business Development Peter owned and operated several small businesses and served as the National Sales and Marketing Manager for a chemical and soap dispensing company. Visit www.mass.gov/orgs/massachusetts-office-of-business-development to learn more about MOBD.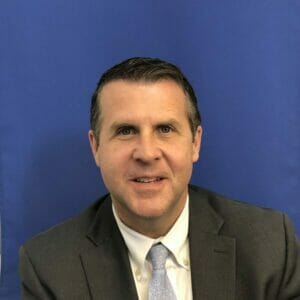 Robert F. Sullivan was born and raised in Brockton, MA. He is the son of Robert and Susan Sullivan and grew up on Wellington Street in Ward two. He attended Brockton Public Schools (Whitman Elementary School, West Junior High School) and graduated from Brockton High School in 1988. He earned his BA and MBA at Boston College, and his JD at the New England School of Law.
Prior to being elected Mayor in 2019, he has served on the Brockton City Council as a Councilor-At-Large since 2006. In that role, he was elected by his colleagues to serve as the City Council President five times.
He previously served as a volunteer Board Member of the Good Samaritan Medical Center (2009-2019), the St. Joseph Manor Nursing Home, and the Brockton Historical Society.
He is a volunteer youth soccer, baseball, and basketball coach within the City of Brockton. He is a member of Our Lady of Lourdes Church. He is married to Maria (Luizzi) Sullivan, who also grew up in Brockton, and they have three children. Visit brockton.ma.us/staff-member/robert-sullivan to learn more about Mayor Sullivan.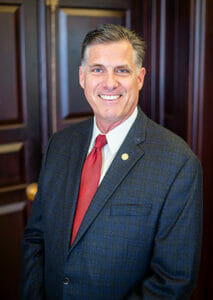 Frederick W. Clark Jr., Esq., is the 12th president in the 180-year history of Bridgewater State University, his alma mater. The advancement of student success has been the cornerstone of President Clark's leadership. Under President Clark's leadership, BSU aspires to become a national leader in removing barriers to academic success, providing the necessary supports to help each and every student grow and succeed, and eliminating achievement gaps among all student groups.
Because ensuring access to high-quality higher education remains a priority, President Clark has forged ground-breaking relationships with neighboring Massasoit Community College and Bristol Community College (CC2BSU) to help students transition to a four-year degree, and is expanding BSU's College of Continuing Studies to serve the needs of adult learners.
President Clark was born and raised in Brockton and lives in Easton with his wife Carrie Kulick-Clark, '85, whom he met while they were students at Bridgewater State. They have two sons, Justin '14, and Derek, and a daughter, Reilly. Visit bridgew.edu to learn more about Bridgewater State University. Read an extended version of Fred's bio here.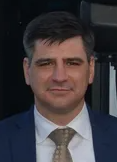 Michael Lambert is the Administrator of Brockton Area Transit Authority, where he once oversaw three million annual trips across eleven communities before the pandemic cut ridership nearly in half. Prior to his arrival at BAT, he managed transportation departments at MassDOT and the MBTA and served as Chief of Staff to the Mayor of Somerville. Michael holds a Bachelor of Arts from the College of the Holy Cross and a Masters in in Urban Public Policy from the Harvard Kennedy School. Visit ridebat.com to learn more.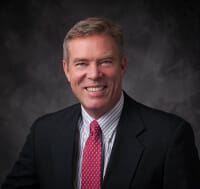 Michael Dutton has been the Town Manager for the Town of Bridgewater for over a decade. During his tenure, Bridgewater has experienced a financial turnaround, rebuilt critical infrastructure and municipal buildings, and instituted a comprehensive effort to become a model community. He has served in a wide variety of municipal leadership roles for almost 30 years. He serves on the Executive Committee of the MBTA Advisory Board, including chairing the Bylaws Committee and serving on the MBTA Operating Budget Review Committee. He also serves on the board of the Brockton Area Transit Authority where he is a member of the Audit and Finance Committee. Visit bridgewaterma.org to learn more.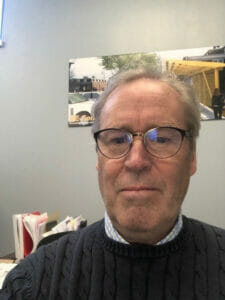 Bob Rulli joined the Town of Bridgewater in January 2023. His office is responsible for all land use related matters, as well as community and economic development initiatives. He is the primary architect of the Town's ambitious initiative "Revitalizing the Heart of Bridgewater-Vision to Realty". Prior to joining the Town, he initiated the Market to Metacom Climate Resilience and Economic Development Plan (Warren, RI) which was r recognized by the Rhode Island Chapter of the American Planning Association with an Award of Excellence. Bob was also recognized with a 2019 Smart Growth Rhode Island best Policy/Practice Award. This past July he was voted on to the MBTA Advisory Board's Commuter Rail Committee; he previously served as member of the State of Rhode Island Traffic Advisory Committee. In 2022 he was appointed as a Senior Fellow at the Coastal Institute at the University of Rhode Island. Learn more about the Bridgewater project at bridgewatermavisiontoreality.com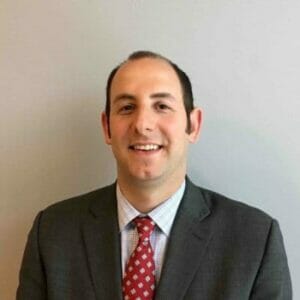 Mathieu Zahler, Principal at MPZ Development LLC has more than 19 years of experience in both the design and construction industry and the field of real estate development. MPZ Development LLC works with public agencies, local organizations, and other entities to create smaller-scale mixed-income, multi-family, and mixed-use residential developments across Massachusetts. Prior to establishing MPZ Development in 2017, Mr. Zahler was a Senior Project Manager at Trinity Financial, Inc., in Boston, where he oversaw some $423 million in development and the creation of nearly 860 housing units over nine years. Learn more at mpzdevelopment.com/about.