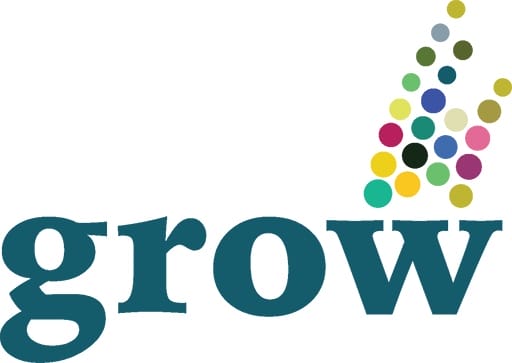 Grow Associates
In honor of Grow Associates' 50th Anniversary, Grow is hosting a free monthly webinar series over Zoom with expert guest speakers from collaborating organizations. This informative series explores topics directed to benefit adults with developmental disabilities. The series begins in February, and the webinars' start time is 6PM.
To register for each webinar of interest go to Grow's website: grow-associates.org/resources/events
3/21/2023
Title: Group Home 101
Speakers: Guest Speaker: Christopher T. White, Ed.D., Road to Responsibility; Richard Holbert, VP Residential Services, Road to Responsibility; Lisa Weeks, Residential Director, The ARC of the South Shore.
4/18/2023
Title: ABLE Accounts for Individuals with Disabilities: Benefits and Challenges
Speakers: Adam Hartwell, MEFA
5/16/2023
Title: Transitions from Age 18 to 22,
Speakers: Kara Patchin, BCBA-D
6/20/2023
Title: Is a Special Needs Trust Right for You?
Speakers: Frederick Hayes of Phifer Pinkham, LLC, and Mark Coletta of Planned Lifetime Assistance Network (PLAN) of Massachusetts and Rhode Island
7/18/2023
Title: Job Coach Options,
Speakers: Angel Feliz, Grow
8/15/2023
Title: What is AFC? Adult Family Care Benefit through DDS
Speakers: Omoleye Olorunfunmi from Rivers of Hope
9/19/2023
Title: Consider This: Supported Decision Making,
Speakers: Jonathan Gardner and his support person Nancy Gardner
10/17/2023
Title: Insurance Qualifications, Benefits and Considerations,
Speakers: Terri Farrell, Senior Project Director, Insurance Resource Center for Autism and Behavioral Health
11/14/2023
Title: Behavior Support for Your Loved One
Speakers: Brian Jadro, Ph.D., LABA, BCBA-D, Grow and Kara Patchin, BCBA-D
12/12/2023
Title: What Government Benefits are Out There?
Speakers: (speaker inquiries pending)
Link to sign up: https://grow-associates.org/resources/events/
(Free)
Questions? Contact Keagan Mulcahy at kmulcahy@grow-associates.org or (781) 961-6700