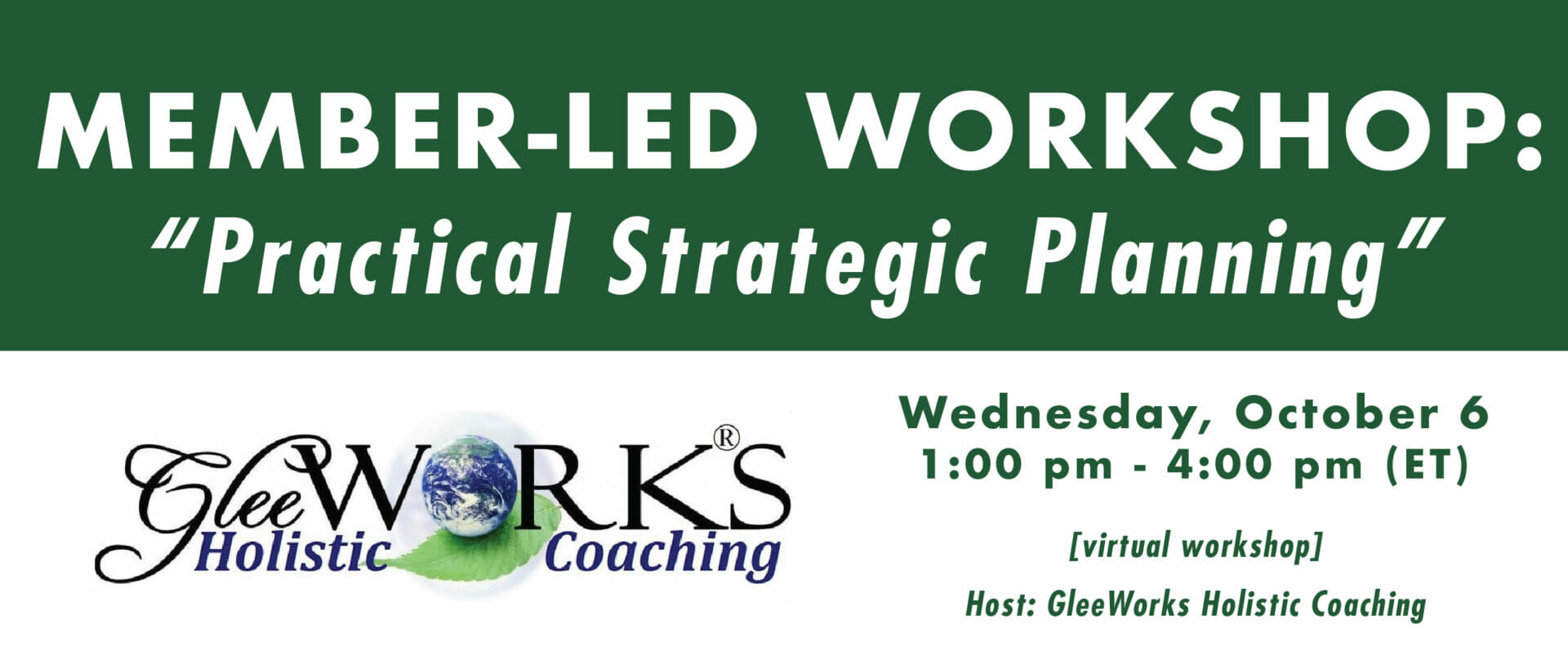 October 6 2021,
1:00 pm -

4:00 pm
Join us for an exciting virtual "Practical and Strategic Planning" workshop on Wednesday, October 6th from 1-4pm with Marcy Venezia and learn how to plan your year in an afternoon.
Are you fighting fires, missing out on opportunities and just not able to reach your goals? Make Better Decisions and Get Results. You will use your time more wisely with this Powerful Set of Tools. We will work through the practical strategic planning workbook together, including.
Vision and mission clarification
Current business cycles
SWOT Analysis– Strengths, Weaknesses, Opportunities and Threats
Einstein Matrix to determine priorities
24 hour clock & 12 month clock
Developing a 1 year strategic plan and tracking system
Self-care and managing stress
Why take this workshop?
Make better, faster decisions
Communicate your vision and mission effectively
Take advantage of opportunities
Define and Meet your goals
You will have a practical and dynamic strategic plan for your team.
Marcy Venezia, CEO GleeWorks Holistic Coaching, incorporates business expertise, project planning and mindsets research to help clients develop actionable strategic plans and overcome challenges. She is a serial entrepreneur, has an MBA, BSN in Nursing and BA in Sociology/Counseling. She consults with the Metro South Chamber of Commerce, Heads the Easton Chapter Networking Group USA and is on the leadership council of Above the Clouds a Charity that serves children facing challenges with an amazing flying experience.
Join Marcy Venezia, for an action packed workshop to develop your practical strategic plan. $75/members and $95 for non-members. Call Marcy at 781-223-8221 or email marcyvenezia@gmail.com to register. Finding the time to reflect and plan, it is a matter of business health and success.