The Book for Business Member Directory & Guide is a 100 page four-color publication printed annually.  It contains a listing of Chamber members, both alphabetically and categorically.  It also includes valuable information about the Metro South region, including town profiles, demographic information, tax rates, unemployment rates and more.  It also contains legislative information, helpful contacts, largest employers, fun activities and more.  The Book for Business is distributed to over 9,500 people, including all members, prospective members, town halls, libraries, legislators and more.  In 2019 we increased our print quantity to 10,000 and distributed the Book to every registered business in the Metro South Region (8,800 businesses). It is also posted online where it receives another 5,000 views annually. Rates start at just $236.  When you advertise, your listing will appear in bold and indicate the ad page number in both the alphabetical and categorical sections. Don't have time to create an ad? Our talented designer will create one for you.
For more information, contact Director of Communications, Emma Stratton (508) 586-0500 x 222.
Reserve your advertisement in the 2022 Book for Business!
For more information, view the contract here.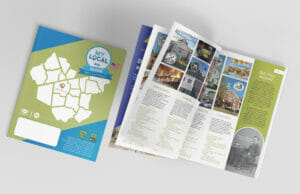 Thank you to our 2021 Book for Business Advertisers
Abington Bank, Bank of America, Baypointe Rehab Center, Belmont West Associates, Bethel Family Medicine, Bluestone Bank, Bridgewater State University, Bristol County Savings Bank, Brockton Area Multi-Services, Brockton Area Transit Authority, Brockton Community Access, Brockton Community Schools, Brockton Housing Authority, Brockton Visiting Nurse Association, Brophy & Phillips Co., Cambridge Savings Bank, The Charity Guild, Citrin Cooperman, Collins Crane & Rigging, Copeland Chevrolet, Crown Uniform & Linen Service, Cushman Insurance, Douglas A. King Builders, Inc., Downtown Brockton Association, Duval's Pharmacy, Eastern Bank, Envision Bank, Evans Machine Company, Inc., Frenette & Associates, Good Samaritan Medical Center, GROW Associates, Inc., HarborOne Bank, Healing Hearts Holistically, HUB Technical Services, John DeCosta Lock & Security, John T. Veale & Peter G. Veale DMD, Massasoit Community College, MassDevelopment, Murphy, Hesse, Toomey, & Lehane, LLP, North Easton Savings Bank, OCES - Old Colony Elder Services, The Ocker's Company, Old Colony YMCA, Paramount Rug Company, Inc., Rich Morgan Photography, Rockland Trust Company, SCU Credit Union, Sign Design, Inc., Signature Healthcare, South Eastern Economic Development Corporation (SEED), South Shore Bank, Spark Street Auto Body, St. Anne's Credit Union, Standard Modern Company, Inc., Tempus Unlimited, Inc., The Enterprise/Wicked Local, Trinity Development and Management, United Way of Greater Plymouth County, Inc., Yamato Japanese Steakhouse