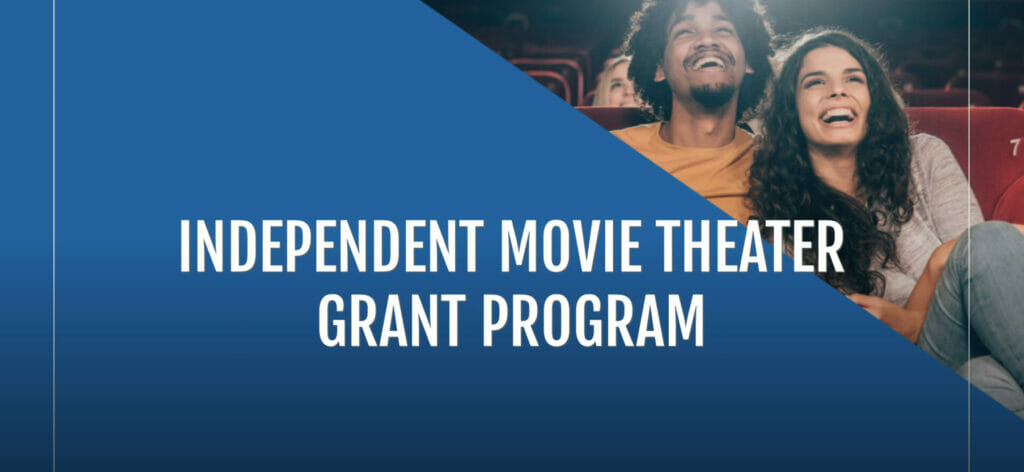 The Commonwealth of Massachusetts has made $3,000,000 available to support movie theaters in the Commonwealth negatively impacted by the COVID-19 pandemic. This program targets movie theaters in the Commonwealth that: (a) have had not less than $15,000 in box office ticket sales in calendar year 2019, (b) have experienced a decline in box office sales between calendar year 2019 and subsequent years, or portions thereof, of 40 percent or more: (c) be physically located in the Commonwealth; and (d) have no current tax liens on record with the department of revenue at the time of application.
Priority shall be given to applicants with 4 screens or fewer and those headquartered in Massachusetts.
Eligible applicants shall receive $15,000 per screen for each of the first 2 screens at a particular location and $10,000 per each additional screen at a particular location.
This project is being supported by federal award number SLFRP1025 awarded to the Commonwealth of Massachusetts by the U.S. Department of the Treasury. These funds were appropriated through the Commonwealth's FY2023 Economic Development Bill.
The deadline to apply is April 28. APPLY NOW
Need help? Contact movietheatergrant@massgcc.com