Becoming a member of the Metro South Chamber of Commerce provides your business opportunities to accelerate its growth. When you join the Chamber, you become a leader within the business community and a member of the region's most dynamic advocacy organization. Membership means potential new business prospects, new savings, access to valuable resources and information, access to health and dental plans, a variety of marketing opportunities and more, for you and your business. Chamber membership is affordable no matter how small your business - 70% of our members have 10 or fewer employees - and it provides your business with tremendous opportunity.
What does Chamber Membership get your business?
Advertising: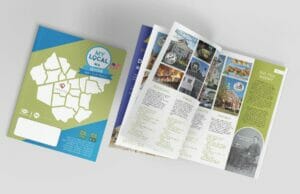 1 FREE member listing in the Action Report newsletter distributed to over 30,000 homes
FREE Member Profile with Photo in the Action Report
2 FREE business listings in the 2022 Book for Business
FREE listing in the Chamber online directory with a hyperlink to your business website
Business-2-Business Connection & Networking
FREE set of membership mailing labels or electronic membership list (Over 450 businesses and does not include email, $250 value)
FREE admittance to Metro South Chamber Business After Hours Networking Events
FREE opportunity to promote your events or social offers on the Chamber's website and in the weekly Chamber e-Update email blast
FREE opportunity to promote company at events at at the Chamber
Small Business Health Insurance opportunities
Comcast savings on Internet and phone packages
Education
FREE business workshops and educational seminars
FREE pass for Member Orientation
Attend affiliate led events at a member rate
Access Members-only page on website to update content, add coupons, events, register for events & more
And don't forget to ask about end of year opportunities for new members!
You may download the Metro South Chamber Membership Application and mail to 60 School Street, Brockton, MA 02301, fax to (508) 587-1340.
For more information or to set up an appointment, call the Chamber at (508) 586-0500, or email us.