Member Savings Programs
Businesses must be a member to participate in obtain the following savings.  To join the Chamber, call (508) 586-0500, or email us!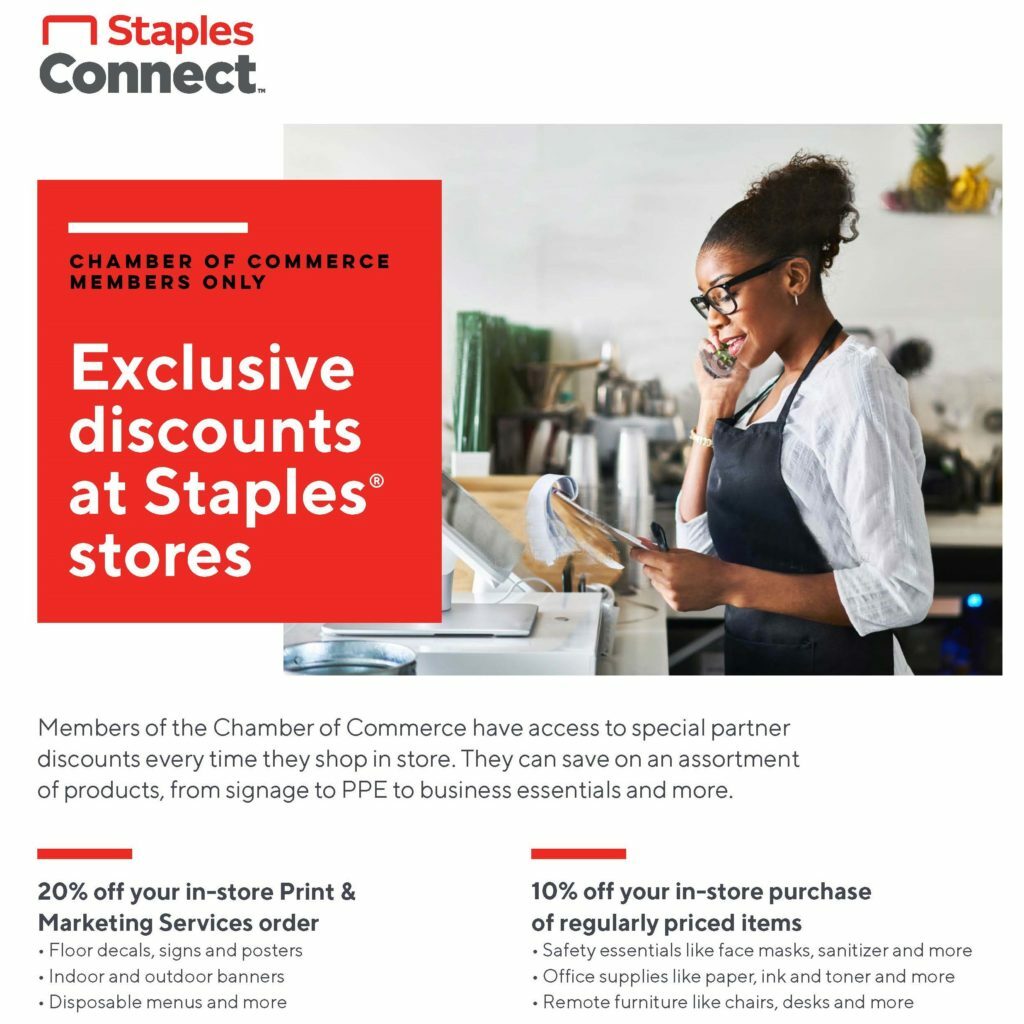 Ambassador
Staples Discount Program
Members of the Metro South Chamber of Commerce have access to special partner discounts, 10% off in-store regularly priced purchases and 20% off Printing and Marketing Services, every time they shop in store. They can save on an assortment of products, from signage, to PPE, to business essentials, and more! Click the link to complete the Chamber Discount Program enrollment form and start saving today!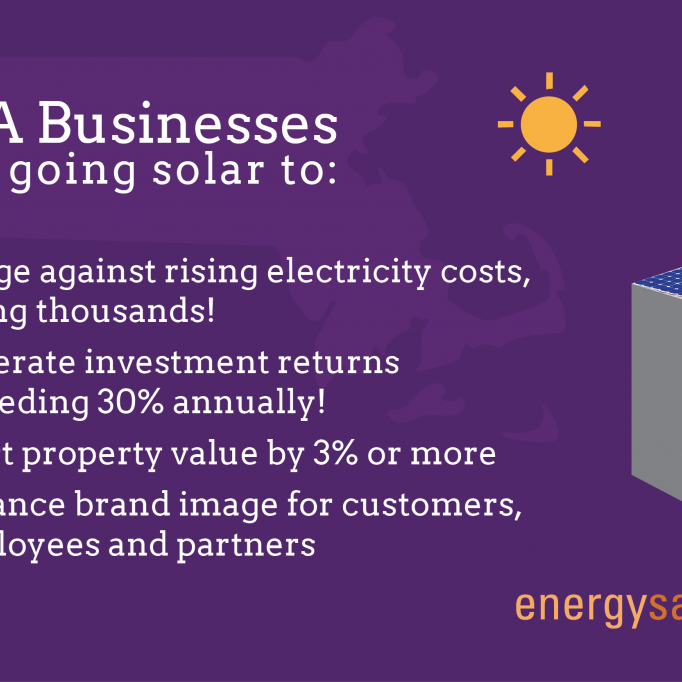 Ambassador
EnergySage Discount program
Chambers for Innovation and Clean Energy (CICE) and EnergySage want to help you to go solar!
Going solar has a wide range of benefits and that's great news! Whether economic, environmental, personal, or political, all of these benefits are fueling the United States' solar power boom. Solar is a great way to reduce costs and increase profits. Businesses can significantly reduce or completely eliminate their electric bill. Companies are finding that "green" credentials are a powerful driver of consumer purchasing decisions, creating goodwill & improved business results.
Questions? Contact John Gingrich at (617) 453-8924.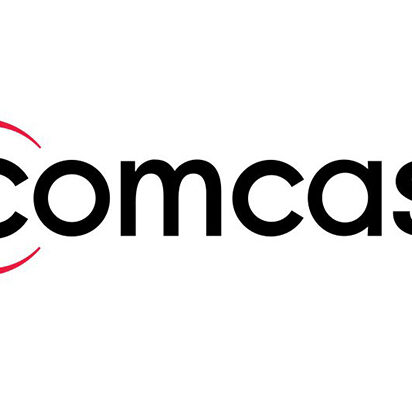 Ambassador
Comcast Business
Class Offer
Introducing the Chamber of Commerce Referral Program, the smart way to save on a wide range of business class products and services you need to better serve your customers and help your business grow.
The services you need with exclusive savings for Chamber Members only!
* Internet with lightning fast speeds to help improve productivity
* Phone with advanced call management and mobility features
* TV with a variety of informative andentertaining options.
DISCOUNTS:
Deluxe Internet: $160 a month (Save over $29 per month)
Premium Internet: $85 a month (Save over $14 per month)
Full Featured Phone Lines: Just $29.95 each per month (2 line minimum)
For more information about the program contact the Metro South Chamber dedicated Comcast Business Class Sales Manager, Mike Iannetta, at (617) 279-5418 or at Michael_Iannetta@cable.comcast.com. Visit https://business.comcast.com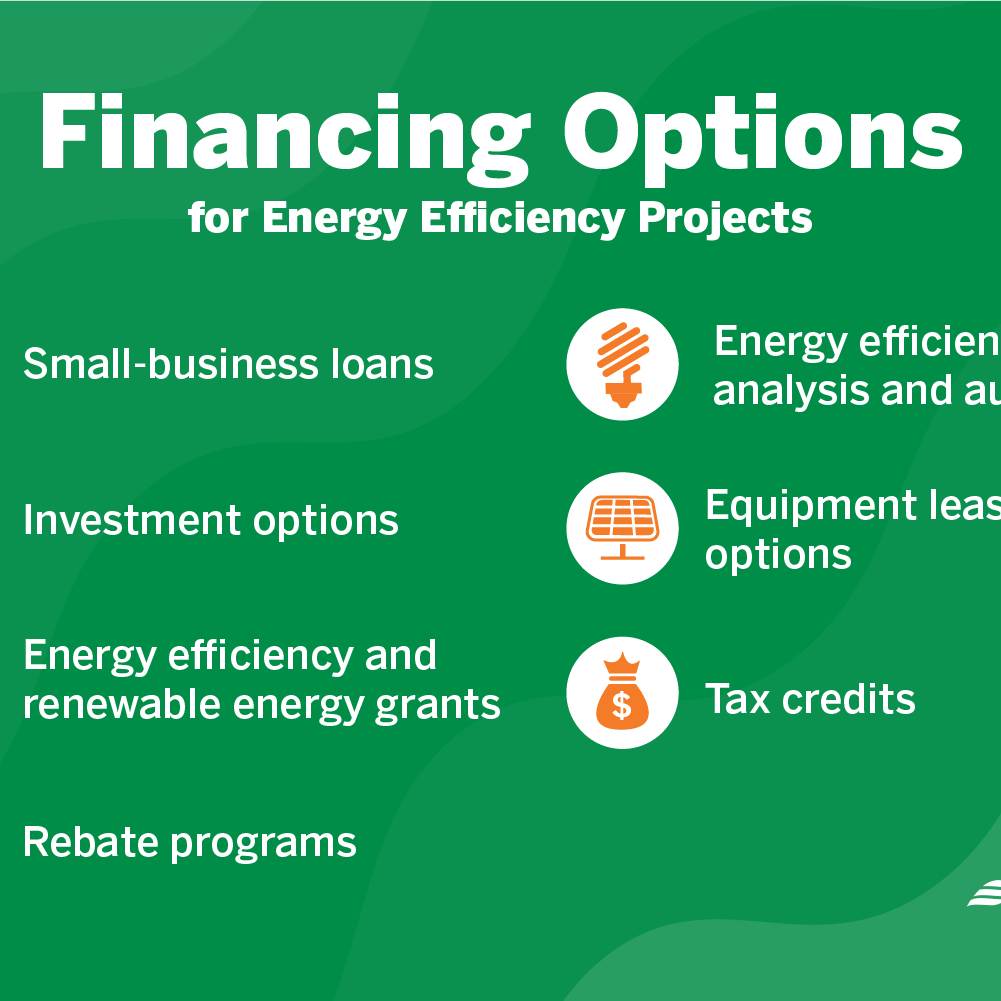 Ambassador
Energy Purchasing Program
The Constellation Metro South Power Program, an exclusive electricity aggregation program to help members better manage their energy costs. The program is particularly beneficial for small- to medium-sized businesses, a majority of the Chamber's membership, who can pool their smaller electrical load requirements to gain access to competitive prices and more services that might normally only be available to large commercial and industrial customers. This is possible because an aggregation provides Constellation with greater predictability when purchasing power. Participants in the program have the ability to lock in prices over the long term, allowing for greater budget certainty than might be available from the utility or from products that fluctuate with the energy market.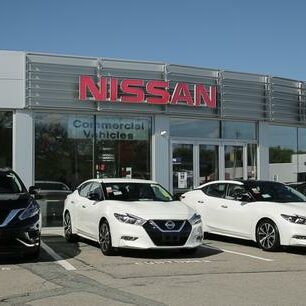 Ambassador
Nissan 24's Community Partners Program
A partnership available only to local businesses and their employees with special discounts available to employees, family members and referrals.
• Your employees will receive $100 over the dealer cost (not the retail value) of the entire lineup of new Nissans. Just show your "badge".
• Special Fleet Pricing- Receive competitive corporate rates on a full line of vehicles, whether you need four or twenty-four for your fleet.
• 15% off Genuine Nissan Microfilters, $19.95 Oil Changes (Save $10), Free Rental Car, Discounts on Service Engine Light and 4-Wheel Alignments.
To take advantage of this offer, contact Hank Tuohy at (508) 588-9520 x 152, or email htuohy@nissan24auto.com. Nissan 24 is located at 1016 Belmont Street, Brockton, directly off Route 24. Visit www.Nissan24Auto.com.

Ambassador
Bernardi VIP Program
Complimentary car wash
10% off all parts and service
New vehicles sold $100 over
factory invoice
Pre-owned vehicles sold at
"employee pricing"
Jimbo's 50 style diner
Complimentary shuttle service
Service drive with valet service
"Pit Stop" service (free fluid check,
free tire pressure check, free tire
thread depth)
Free Multi-Point inspection ("Road
Test Plus" ASE Certified Master
Technician will provide a no cost
road test and a one-on-one
consulting session)
Offer Enterprise Rent-A-Car
Bernardi Honda and Hyundai are located at 300 Manley Street, Brockton. To offer these benefits to you and your employees, contact Tom McCabe at (508) 205-3660, thomas.mccabe@bernardiautogroup.com. We will come to your place of business and deliver your VIP cards and flyers at no charge.