The credit union held a ribbon cutting ceremony and block party for the community and members.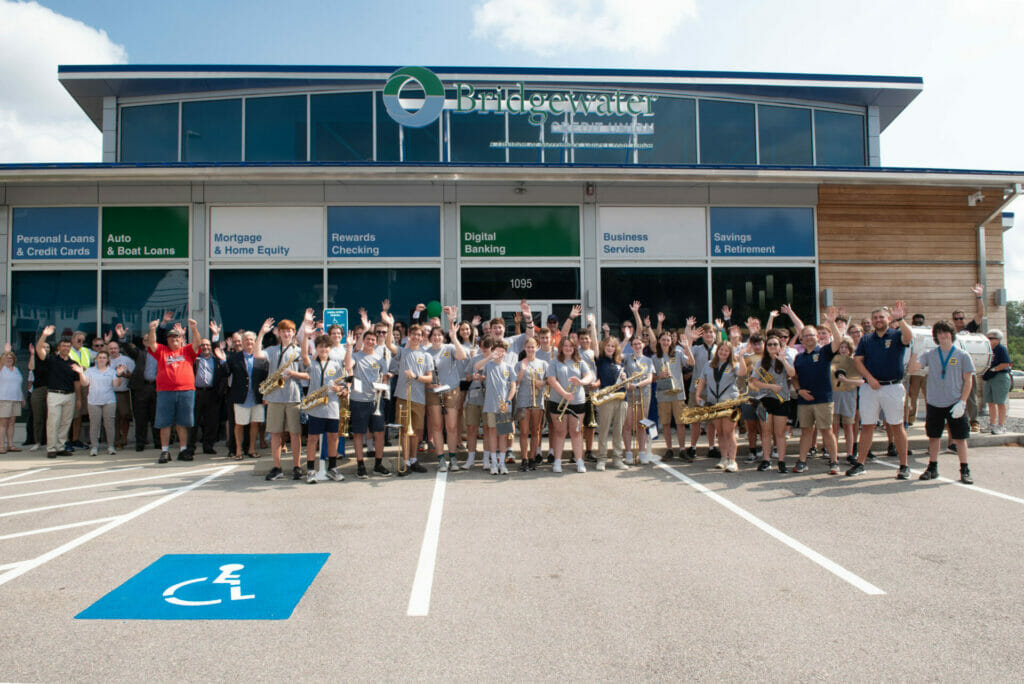 Bridgewater Credit Union, a division of Merrimack Valley Credit Union (MVCU), hosted a ribbon cutting ceremony and block party to celebrate the grand opening of their new branch located at 1095 Washington Street (RT 53) in Hanover.
The celebration began with tours of the new branch and a ribbon cutting ceremony that featured Hanover High School's marching band, "The Pride of Hanover," and welcome remarks from MVCU's COO / CFO Michael Valley, Chris Cooney, CEO of the Metro South Chamber of Commerce, and MVCU President & CEO John J. Howard. Massachusetts State Senator John Keenan and State Representative David DeCoste were also in attendance to help welcome the credit union into the Hanover community.
"As we celebrate the opening of our amazing new branch, I am reminded of the importance of partnerships, and what a great partnership we have with all of you as you stand here to support us today," said John Howard during the ribbon cutting ceremony. "Partnership means working together with other businesses, community members and local organizations to elevate our communities. Our mission as a credit union is being here for our members so that when you have financial needs, you have a partner to come to. I am so happy that we are now in Hanover where we can create new partnerships and continue helping our communities thrive."
After the ceremony, the credit union hosted a block party where families enjoyed lawn games, face painting, prizes, exclusive giveaways, food from Thyme Traveling food truck and live music from Cat Country 98.1.
MVCU member Janice D., who attended the ribbon cutting ceremony and enjoyed the day's festivities, expressed how grateful she was for this convenient new location. "I became a member about ten years ago when my daughter started school at Bridgewater State University. It took me around 50 minutes to visit a Bridgewater Credit Union branch in-person," Janice said. "Now my commute is around 15 minutes, so I'm so grateful that you guys are here!"
To celebrate the start of the school year and give back to their new community, Bridgewater Credit Union partnered with the Hanover Food Pantry to hold a Pack the Bus Food Drive from Friday, Sept. 8 through Saturday Sept. 9 to support local community members in need. Items collected included paper goods, trash bags, non-perishable food items, household cleaning supplies and personal hygiene items. In total, the credit union filled an entire school bus and donated approximately 160 bags stuffed with supplies valued at a total of $4,000.1
To learn about the credit union's exclusive, limited time offers in celebration of the Hanover branch's opening, visit www.mvcu.com/hanover.
More photos available for view and download on flickr.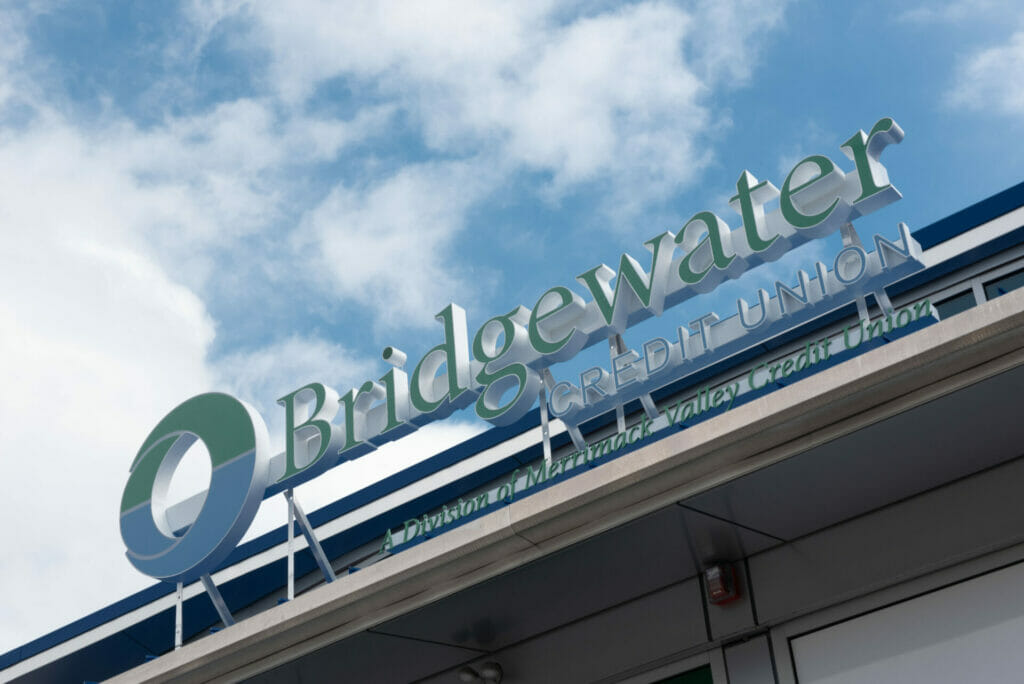 "Bridgewater Credit Union Celebrates Grand Opening of Hanover Branch." CUInsight, 14 Sept. 2023, www.cuinsight.com/press-release/bridgewater-credit-union-celebrates-grand-opening-of-hanover-branch/. ↩︎