June 16, 2023
12:00 pm -

1:30 pm
Join us Friday, June 16th from 12:00pm – 1:30pm for the 25th Annual ATHENA Leadership Award Luncheon at Thorny Lea Golf Club in Brockton.
The Metro South Chamber and Eastern Bank will present the 25th Annual ATHENA Leadership Award during a special luncheon to an exceptional individual who has achieved excellence in their business or profession, has served the community in a meaningful way, and has assisted women in reaching their full leadership potential.
The ATHENA Award was inspired by the goddess of Greek mythology known for her strength, courage, wisdom, and enlightenment – qualities embodied in the ATHENA Leadership Model. The Award is unique in both scope – local, national, and international – and the ATHENA mission upon which it is based. The ATHENA Leadership Award is presented to a person who is honored for professional excellence, community service, and for actively assisting women in their attainment of professional excellence and leadership skills.
Since the program's inception in 1982, more than 7,000 exemplary leaders in over 500 communities have received the prestigious ATHENA Award in the United States, Bermuda, Canada, China, Greece, India, Russia, United Arab Emirates, and the United Kingdom. By honoring exceptional leaders, the ATHENA Leadership Award Program seeks to inspire others to achieve excellence in their professional and personal lives.
The ATHENA Leadership Award is presented annually by chambers of commerce, women's organizations, and universities. The award is established in partnership with ATHENA International. For more information, visit athenainternational.org
Please do not attend if you feel unwell. Masks are optional. 
About our guest speaker: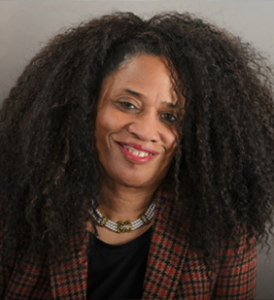 Laurie Nsiah-Jefferson is the director for the Center for Women in Politics and Public Policy at UMass Boston, and graduate program director for the Gender, Leadership and Public Policy graduate certificate program. In 2018 she was a visiting professor in the same program.  She has held faculty and senior scientist positions at the Heller School for Social Policy and Management at Brandeis University, where she was affiliated with the Institute for Child, Youth and Family Policy, the Institute on Assets and Social Policy, and the Sillerman Center for the Advancement of Philanthropy.
In prior academic roles, Nsiah-Jefferson has headed efforts related to diversity, equity, and inclusion at the Heller School, and was the concentration head for women, gender, and sexuality studies for the Master's in Public Policy Program.  Dr. Nsiah-Jefferson has served as affiliate faculty with the Health, Science, Society and Policy Program, Women, Gender, and Sexuality Program, and the African and Afro-American Studies Department at Brandeis University. She is also an affiliate of the Intersectionality Institute for Policy and Research, Simon Fraser University, Vancouver, British Columbia. She was recently appointed Associate Research Professor at the University of North Carolina, College of Health and Human Services.
Nsiah-Jefferson earned a PhD in social policy with a concentration in Health Policy/ Health Services from the Heller School for Social Policy and Management, and a Master's in Women and Gender Studies from the Graduate School of Arts and Sciences, Brandeis University. She also received a Master's in Public Health (MPH) degree in Health Services Administration from Yale University School of Medicine, Dept. of Epidemiology and Public Health. In addition she holds a BA in African and Afro-American studies and politics from Brandeis University. Learn more about Laurie here.
About the award recipient: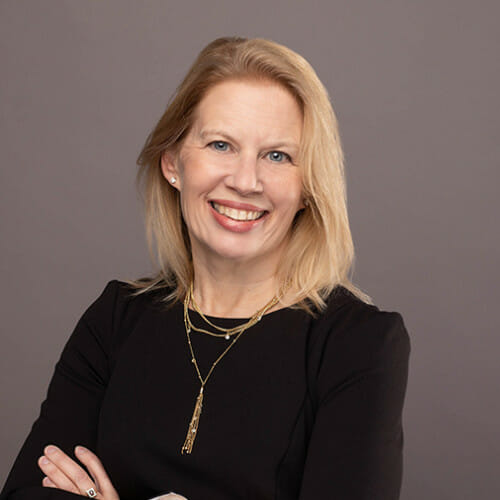 With over 30 years of experience working with SBA programs as a 504-financing expert and an advocate for small businesses, Barbara Arena is the Vice President at Granite State Economic Development Corporation where she works with commercial bankers to arrange participation financing which utilizes the SBA 504 loan program.
As an SBA financing industry expert, Arena has been an active member of the National
Association of Government Guaranteed Lenders and National Association of Development Companies through the years, advocating on a national level on Capitol Hill to ensure the health of the 7(a) and 504 programs delivering capital to small businesses.
Barbara is a tireless advocate for advancing women in business and utilizes her over 30 years of experience to assist in leveling up the businesses of women throughout New England. Arena is a supporter of several business networks and advocacy efforts and works with state representatives to address local legislative and regulatory issues facing small businesses. Regionally, Arena is a founding member of the Hanson Business Network, formed to increase economic development and business growth in the town of Hanson. Arena also sits on the board of both the New England Business Brokers Association and Realtor's Commercial Alliance of MA; organizations active in enhancing business and real estate acquisitions and affecting Impact on legislation of same. Learn more about Barbara here.
Thank you to our generous program sponsor, Eastern Bank

Thank you to our supporting sponsors at: The Enterprise