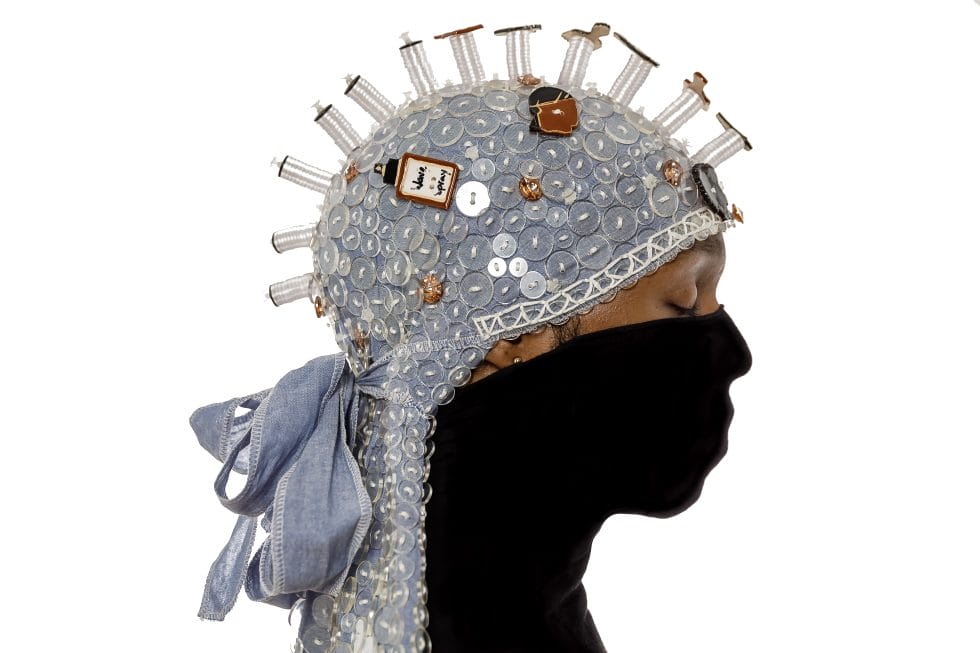 March 30 2024,
10:00 am - February 2 2025,
5:00 pm
FULLER CRAFT MUSEUM
Exhibition dates: March 30, 2024 – February 2, 2025
Buttons On! marks the first-ever retrospective for creative artist, Beau McCall. Enthusiastically proclaimed by American Craft magazine as "The Button Man," McCall creates wearable and visual art by applying clothing buttons onto mostly upcycled fabrics, materials, and objects. Buttons On! showcases pieces from McCall's nearly forty-year career, the debut of several new and specially-commissioned works, and select archival material. Organized into several themes, the exhibition explores McCall's mastery of the button and commentary on topics such as pop culture and social justice.
Get ready to put your buttons on!
The exhibition is guest curated by Souleo and organized by Beth McLaughlin, Fuller Craft Museum's Artistic Director and Chief Curator.
In the Press:
NewsBreak Original: Meet Mixed Media Artist Beau McCall, 'The Button Man'