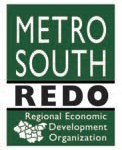 The Massachusetts Biotechnology Council (MassBio) will present a Community BioReady Seminar with the purpose of  providing background to municipal officials about the biotech industry and guidance on how to position a municipality as a
destination for biotech laboratory and manufacturing facilities. The topics presented in the seminars includes a background on the biotech industry, its economic impact, facility requirements of biotech laboratory and manufacturing space, bio-safety, and municipal approvals practices that are conducive to supporting biotech opportunities.
Existing BioReady communities in the Metro South region are Brockton, Canton, Randolph and West Bridgewater. Those communities interested in becoming pre-certified BioReady should attend this meeting. The seminar will be held on May 18.
Please contact Lisa Keene, 508-586- 0500, ext. 225 or email lkeene@metrosouthchamber. com for more information.
The Metro South Chamber will have a booth at the 2012 Bio International Convention at the Boston Convention Center June 18-21, 2012. Visit convention. bio.org to learn more.