The Metro South Chamber of Commerce is thrilled to honor ten local businesses whose economic contributions have significantly benefitted the region. These ten businesses have impacted Metro South by creating jobs and adding to the rich business culture by providing valuable products, resources, and services to help our region thrive. Whether small entrepreneurs or franchisees of international corporations, the following businesses are recognized for their investments and contributions to the economic development of the Metro South region.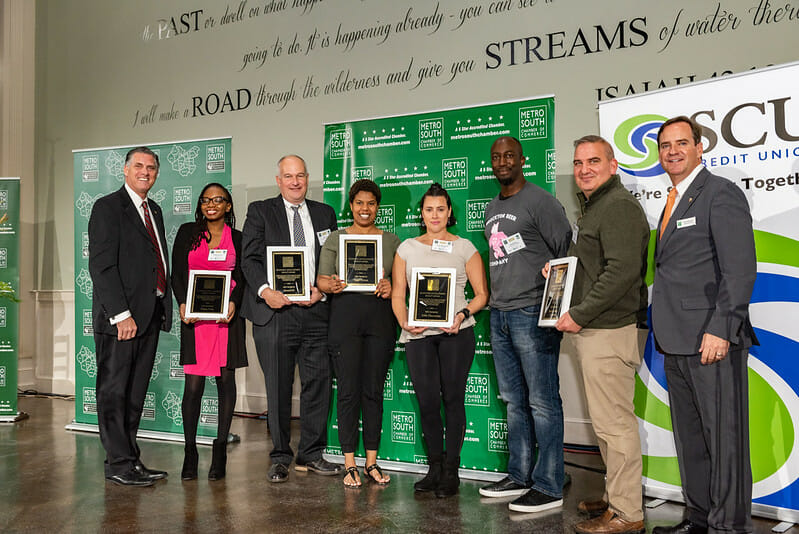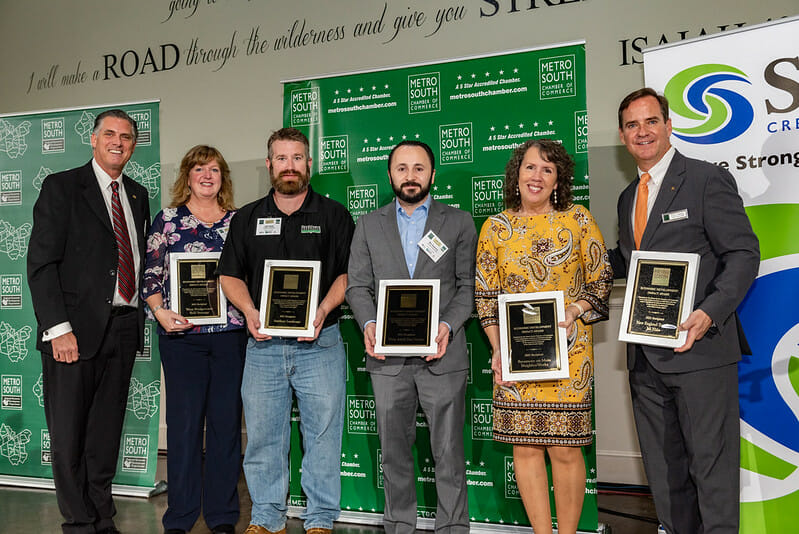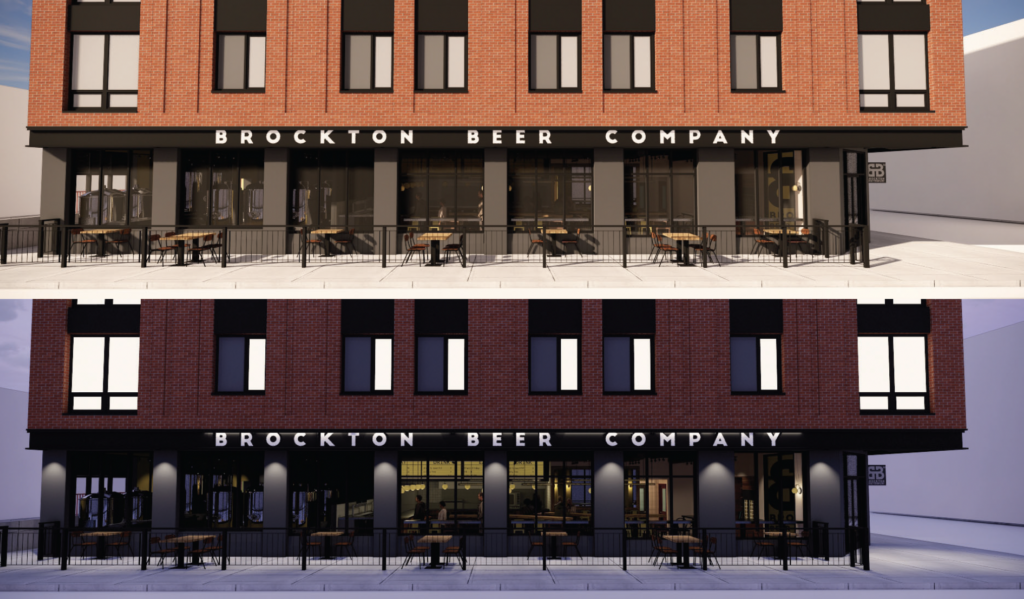 Brockton Beer Company was established in 2018 and is owned by five families who believe deeply in Brockton. Founders, Pierre Alexandre, Rowan Olmstead, Eval Silvera, Latisha Silvera, and Ed Cabellon stated "as long term Brockton residents, we knew it was time to create a brewery that shares in the values of the city we live, work, and play. It's our focus to use the inspirations of our city and its heritage to create outstanding craft beer." Combined, they have invested more than 1.3 million dollars to get the production facilities and brew pub ready for opening in late November. "Crafted for Community," Brockton Beer Company and the new Brew Pub (Brockton's first), reflect the owner's commitment to the City of Champions. The new Brockton Beer Company Brew Pub will be open each week, Wednesday through Saturday from 11:00 a.m. to 9:00 p.m. Fifteen new jobs in total are anticipated.
2. Fusion Dolls
200 Westgate Drive, Brockton (in the Westgate Mall)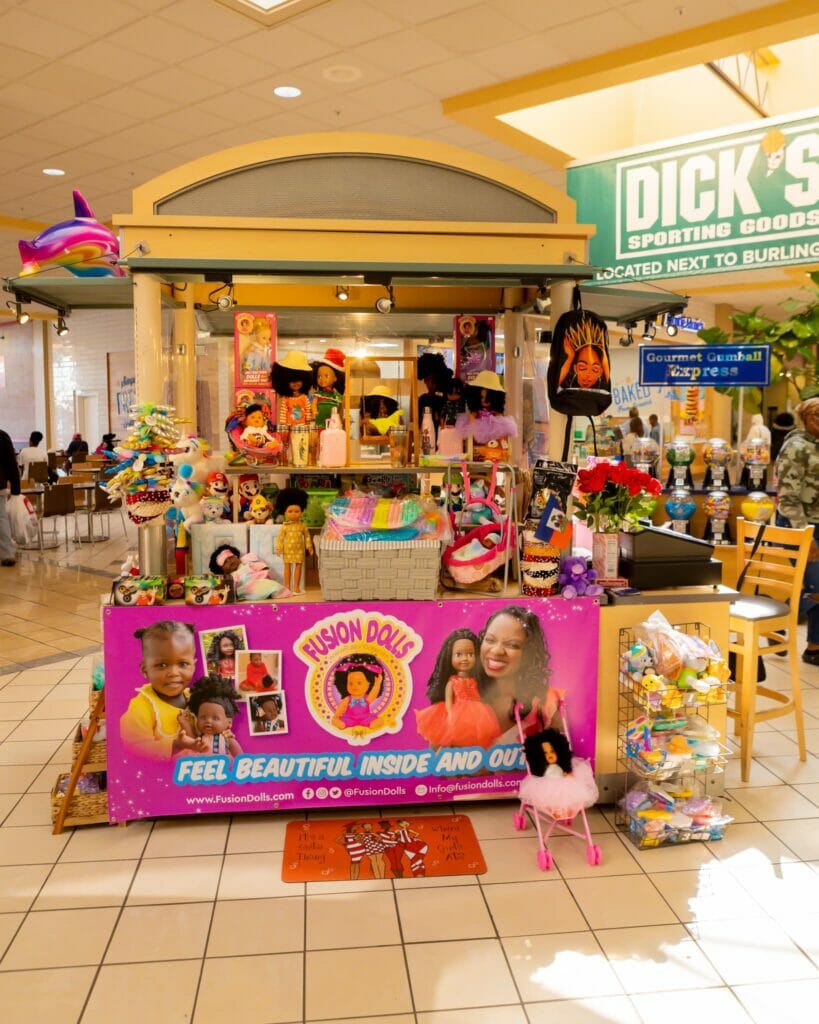 Fusion Dolls is a Brockton based multicultural doll company founded by Widline Pyrame. Their mission is to spread diversity, awareness, and encourage children to love themselves inside and out by giving them easy access to black dolls. In Widline's words, "I made a promise to create dolls that would provide that connection for other kids. Through my vision of inclusion for all children wanting to identify with something special to them, Fusion Dolls was created." Soon after operating a kiosk within Brockton's Westgate Mall, Pyrame opened her first permanent 1,200 square foot storefront. In 2021 Fusion Dolls has hired 15 new employees who encompass artists, contractors, web designers, and students. Fusion Dolls' employees speak 6 languages between them, including Haitian and Cape Verdean Creole. During the month of November, Fusion Dolls plans to give customers the option to donate dolls to My Brother's Keeper in anticipation of the holiday season.
3. Green4All
327 North Pearl Street, Brockton
Green4All is a locally run dispensary for medical and recreational cannabis products. After officially opening its doors on April 9 of 2021, Green4All hosted a grand opening for the unofficial marijuana holiday known as "4/20" on Tuesday, April 20. The dispensary — located in the brick building that formerly housed Tommy Doyle's Pub & Grill on North Pearl St. — sells a range of flowers, topicals, edibles, drinks, tinctures, accessories, concentrates, and vape pens. Green4All prides itself on excellent customer service and dedication to quality products. Additionally, Green4All has created many new jobs, hiring a diverse group of employees from Brockton and surrounding areas.
Founded in 2019 by three individuals – Vanessa Jean-Baptiste, Mark Bouquet, and Mike Maloney – Legal Greens, LLC is the first Black woman-owned recreational cannabis dispensary to open on the East Coast. Vanessa Jean-Baptiste is a Brockton native and first-generation Haitian-American. Legal Greens believes in offering customers the utmost quality in different cannabis products and knowledgeable employees. Their mission is to provide customers with exceptional service, effortless access to outstanding qualities of cannabis products, and to ensure the product is affordable. Legal Greens is an Economic Empowerment Applicant in the Commonwealth of Massachusetts and is passionate about being a resource to other up-and-coming entrepreneurs in the cannabis industry. Jean-Baptiste is hopeful that the tax revenue from her business can help the city hire teachers, police officers, and fire fighters to positively impact her community. Legal Greens, LLC has recently invested 1 million dollars into their company as well as hired and retained 15 new employees.
5. Little Discoveries
125 Highland Street, East Bridgewater
Little Discoveries is a childcare center that specializes in providing exceptional care and learning environments for children's development. Opening their first location in 1999, Little Discoveries offers a wide variety of programs committed to providing the highest quality of early childhood education and care for children and their families. Little Discoveries provides year-round childcare for children 6 weeks old and up across four locations in the Metro South region. Their new location will house a community cafeteria for children and their families, as well as an indoor gymnasium and STEM Room.
Opening their doors in 2011, Mi Niña is the first tortilla bakery in New England that produces tortillas authentically from a true old-world recipe. This recipe comes straight from owner, Jamie Mammano's wife's hometown in Mexico. Mi Niña recently invested 12 million dollars in their new Brockton facility and has created 20 new jobs. Their new building has been renovated into a state-of-the-art Tortilleria boasting 43,000 square feet. Mi Niña prides itself on staying true to tradition and it's founders are grateful to be able to share their tortilla products with their family and yours.
Smitherz Landscape is a full-service landscape company servicing southeastern Massachusetts. What started as a grass cutting business in the spring of 2004 with a 1973 Ford pickup, has blossomed into a reputable landscape company with a fleet of modern equipment and a staff of 20 employees. Smitherz Landscape has continued to grow with the purchase of a commercial location in Abington in 2015; the launch of a container service for waste, disposal, and removal needs in 2017; and their new headquarters for dumpster and landscape services in East Bridgewater. In total, Smitherz Landscape has invested over 1 million dollars into this 7,480 square foot facility.
Sycamore on Main is the newest development in downtown Brockton from NeighborWorks Housing Solutions, the leading housing service provider in southern Massachusetts. Located at 121 Main Street in Brockton, Sycamore on Main is a mixed-use, Enterprise Green Community-Certified building. "'Sycamore on Main will offer 48 brand-new apartments for households with a range of incomes in downtown Brockton, just steps away from the city's commuter rail station,' said MassHousing Executive Director Chrystal Kornegay. 'A true mixed-income, smart growth, transit-oriented development, Sycamore on Main will be an important affordable housing resource for working households in Brockton long into the future. MassHousing is excited to be part of the team helping NeighborWorks Housing Solutions bring this important housing development to Brockton.' Sycamore on Main advances the Baker-Polito Administration's goal of creating up to 1,000 new workforce housing units affordable to middle-income households through MassHousing's $100 million Workforce Housing Initiative." In addition to 48 units of affordable housing, 2,600 square feet of the ground floor features retail space, soon to be occupied by Brockton Beer Company's tap room. Residents began moving in July of 2021. NeighborWorks celebrated this newest development with a ribbon-cutting ceremony attended by residents, city, state and housing officials on June 24.
Vitra Adult Day Health is a daily care facility designed to meet the physical, functional, and social needs of elders or individuals with disabilities, including those with complex medical or rehabilitative needs. Within their program, clients receive healthy, freshly prepared lunches and snacks catered to dietary needs, health monitoring by a registered nurse, counseling, a wide variety of engaging and entertaining activities, as well as personal care assistance. Officially opened in fall of 2021, Vitra ADH invested 1.5 million dollars in its 10,000 square foot Brockton property. Their current focus is to provide the quality care for participants and to meet their needs as best they can.
West Bridgewater Self Storage provides customers with premiere drive-up self-storage. As a small mom and pop business, West Bridgewater Self Storage prides itself in accommodating virtually any storage need with excellent customer service. Originally Atlas Self Storage, they purchased the facility at auction in 2017 and changed the name to West Bridgewater Self Storage. Capital improvements include two gates with keypad entry, fencing around the perimeter of the facility, security lighting on buildings, a comprehensive fire alarm system, and the installation of security cameras throughout the entire facility. In addition, 7 dilapidated buildings were demolished and replaced with 8 new steel BETCO buildings: thus, transforming West Bridgewater Self Storage from an eye sore to a Class A facility.