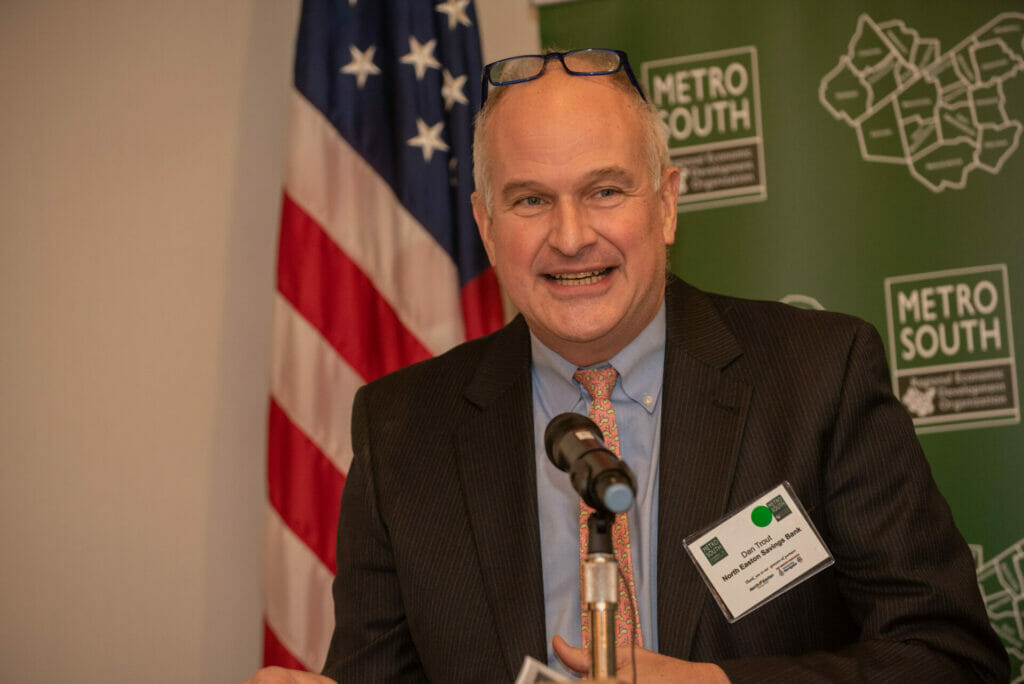 In early March, the Metro South Chamber of Commerce, in partnership with North Easton Savings Bank held the 8th Annual Multicultural Business Forum & Business After Hours in Brockton.
Guest speaker, Bob Nelson, Small Business Administration MA District Director provided welcoming remarks. The event was emceed by Mahsa Khanbabai, Khanbabai Immigration Law.
The panel of women and minority owned small business owners featured Joe Gonçalves, New Vision Enterprises [188 Court Street, Brockton (774) 539-7395]; Lei Nichols, Wise Mouth Inc. Tea [(508) 345-2559]; Carla Smith, Reesie's Marvelous Hats [743 Washington Street, Stoughton (857) 540-6702]; and Tomé Andrade, Cabo Vegan [20 Main Street, Brockton (508) 638-8333].
The business expo included Bridgewater State University, Brockton Redevelopment Authority, BAT, Cape Verdean Association of Brockton, South Shore Women's Business Network, Greater Brockton Young Professionals, SCORE/SBA, Masshire, NeighborWorks, and more. View more photos on flickr!
Couldn't make the event? Don't worry – we recorded it for you. Thanks BCA!